Here are our Federal Poverty Guidelines for 2022
Take a look at this chart to get a better idea of the help you can get with the Affordable Care Act, or ACA ...
The Affordable Care Act provides more help than many people realize. System benefits are based on number of people in the household in combination with the income level for 2022.
As noted in the chart, household incomes above 400% will likely qualify for  benefits also, and Household incomes below 138% will likely qualify for SoonerCare.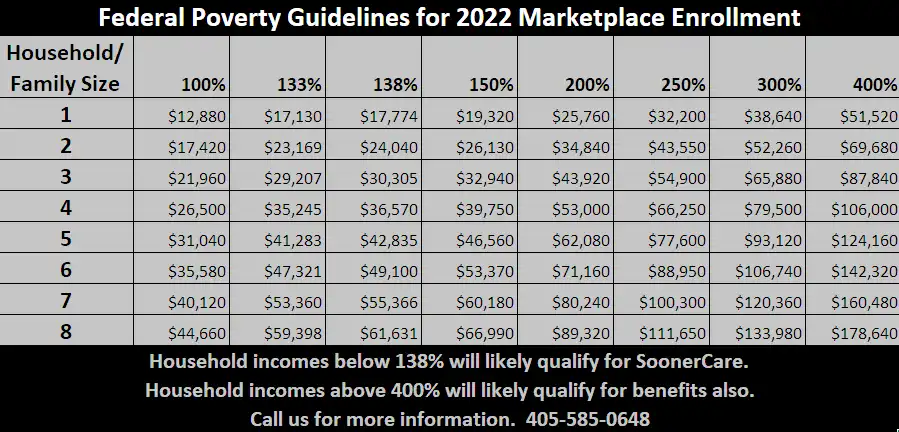 ---
---
Having a good Insurance Agent to rely on doesn't cost you anything and In Return;
You get better information

You're more likely to find a "best fit" plan.

Save more because of that fit.

Have more all around benefits.

Be more on top of the insurance game as changes come... and they will.